Watching films and TV shows is a decades old ritual that I'm sure everyone in this world has in common. To watch is to be entertained, to be educated, and to be taken to another world altogether. 
I always found 'watching' as a form of therapy that literally takes my stress away, and eventually numbs down the anxiety in my mind.
As the world is locked up at home and anxiety at an all-time high, our HF Productions team have found ways to entertain ourselves by binging on TV shows and films! What better way to entertain yourselves at home with many hours to kill. We'll share some of our favorite shows to watch below!
---
Benn Wiebe
Head of Production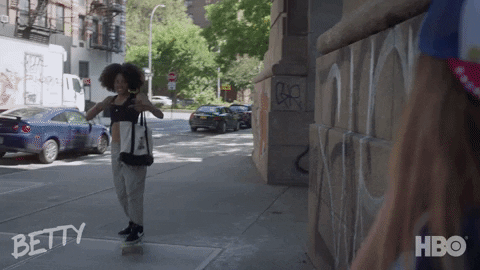 Betty (HBO): Because in the anticipation of showcasing "Learning How to Skateboard in a Warzone (if you're a girl)", taking in an excellent drama of girl skaters in NYC is a next best thing. Members of the cast including Nina Moran and Ajani Russell actually run a collective called Skate Kitchen together meant to inspire and build community for women learning to skate.
Glow (Netflix): A brilliant comedy/drama series revolving around a fictionalization of the characters and gimmicks of the 1980s Syndicated women's wrestling circuit, the Gorgeous Ladies of Wrestling. It's hilarious, poignant, and another narrative response to men being dumb enough to tell women they aren't't awesome. Led by Alison Brie, Betty Gilpin, and Marc Maron. 3 Seasons. 
Love is Blind (Netflix): even for those who aren't loyal reality watchers, Love is Blind feels like a surprisingly genuine creation based off a seemingly manipulative premise. A group of young men and women spend their first weeks of the show in "pods" where they are kept separated and go on dates that are completely anonymous, only being able to talk to each other through a wall of their pods. Would you say I DO to someone you've never physically met? It's worth a look. You'll be hooked. 
---
Henrik Friis
Founder & CEO
In the midst of the covid-19 pandemic and the unfortunate pause of live theatre and cinema, many of us have been confined to the comforts of our living room couches and streaming services. While HF Productions has never been busier in terms of navigating through the film festival circuit and trying to find solutions for our postponed festivals, I too have found a moment or two to sit back and relax with some classic tv shows, films and documentaries.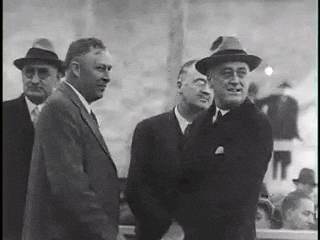 The Roosevelts (PBS): Probably not the most exciting exhilarating cinema, but I have a deep fascination for political history and recently watched Ken Burns' documentary series, The Roosevelts, which I can strongly recommend for other politically interested folks.
The Pianist (Netflix): A couple of weeks ago, I also watched a classic for like the 7th time, The Pianist, directed by Roman Polanski.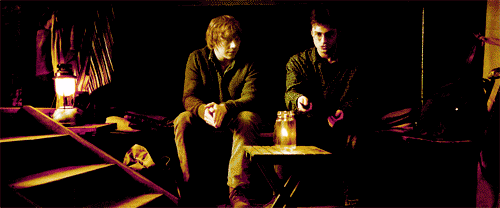 Harry Potter (Amazon Prime): Oddly enough, my girlfriend has never watched the last 3 films of Harry Potter, so we did have a mini marathon of catching up with the last few films of that franchise.
Band of Brothers (HBO): My top recommendation for anyone will always be Band of Brothers, produced by Steven Spielberg and Tom Hanks. This, in my opinion, is the best miniseries ever to be made, and follows the heroic sacrifice the 101st Airborne Division made during WW2.
---
Hillary Bako
Project Coordinator
Somebody Feed Phil (Netflix): As we're staying at home and longing especially more to travel, I stumbled upon this food/travel documentary hosted by Phil Rosenthal, the creator, writer, and executive producer of Everybody Loves Raymond. His lively, likable personality explores the town he visits with a local guide to capture the most authentic experience. And the video call session towards the end with his parents gives a personal, uplifting touch like no other food/travel documentary.
Men on a Mission (Netflix):'Men on a Mission' is a South Korean variety show hosted by some of Korea's most popular comedians. In a setting of a high school classroom, each week famous guests are invited, or as the show referred to as 'transfer students,'  to share their personal stories and get to know each other better. It's so refreshing to see a South Korean variety show where there's no honorifics. An easy watch to accompany your breakfast/ lunch/ dinner.
---
Jessica Nevina
Operations Manager: Jakarta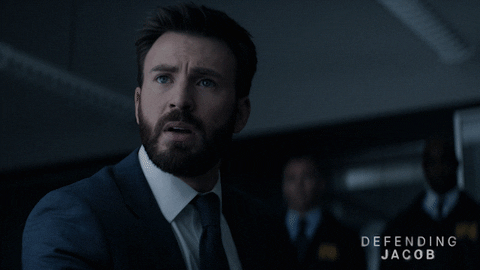 Defending Jacob (Apple TV+): A thriller, mystery show about a father dealing with accusations of his teenage son murdering his classmate. Its only 8 episodes long and the ending is… different and gets you thinking about how a family moves on from tragedy (trying not to spoil anything!). + Chris Evans gives one of his best performances in my opinion!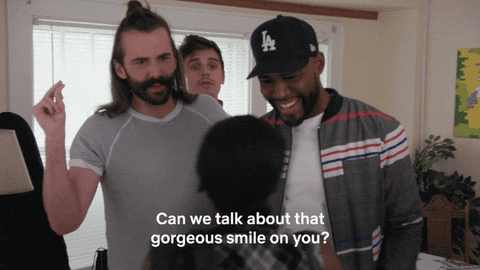 Queer Eye (Netflix): Queer Eye isn't just another makeover reality show but it is filled with love, positivity, and equality. Watching this definitely lifted my spirits up and made me smile during these uncertain times. Also, the hosts, the Fab 5, are just so lovable and relatable, and they always aim to help people be the best versions of themselves. The Japan episodes are one of my favorites! Definitely a binge-worthy show.
The Great (Hulu): This series may not be for everyone, but if you're into historical dark comedy that is raunchy and very exaggerated, then this is for you! The series follows Catherine the Great (pre-Great actually) who is married off to the Emperor of Russia but quickly learns that politics must change (and her inept husband must go too). Over 10 episodes long, we follow her hilarious attempts to overthrow her husband. Elle Fanning and Nicholas Hoult is the duo we never knew we needed.
---
Shadia Pradsmadji
Project Coordinator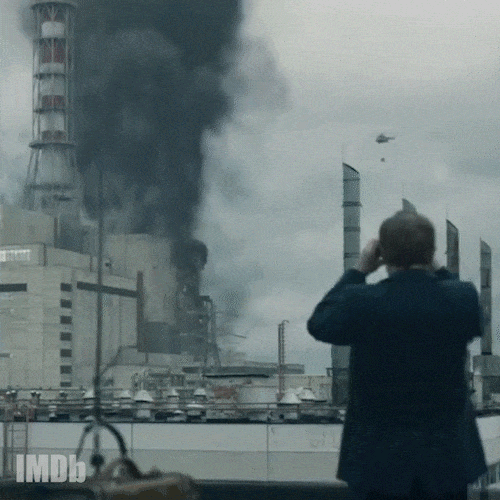 Chernobyl (HBO Go): The story is based on the real event of Chernobyl Nuclear Power Plant explosion that happened in Pripyat, modern-day Ukraine, in April 1986. Valery Legasov (Jared Harris) was assigned to investigate the explosion. Along the story, he was not amused with what he found. The series pays homage to the real heroes who risked their lives in order to do the cleanup as well as researching the problem further.
Peaky Blinders (Netflix): The British period drama depicts the story of the Shelby family, also known as the Peaky Blinders, from Birmingham, England, lead by Tommy Shelby (Cillian Murphy) and how they deal with the things around them. Filled with interfamily crimes and dramas, this series is definitely something to binge-watch for crime series lovers.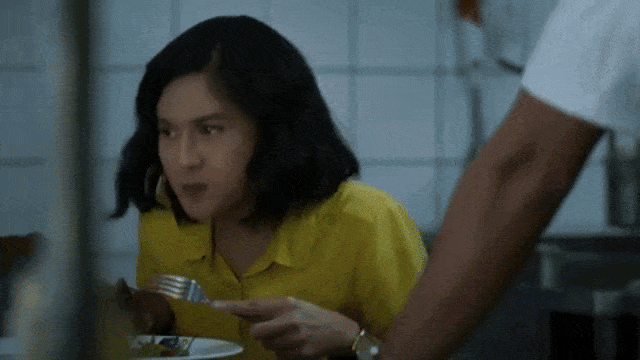 Aruna and Her Palate [Aruna dan Lidahnya] (Netflix): This Indonesian film is a must for you who loves food and culinary. Aruna (Dian Sastrowardoyo), who is a foodie, is assigned by her company to investigate the avian influenza outbreak happening in several cities in Indonesia. She is accompanied by her best friend Bono (Nicholas Saputra), where they would make time trying the local cuisines of the cities they are visiting. Meanwhile, during the trip, Aruna discovers that there is something odd behind the avian influenza outbreak.
A veteran binge-watcher with a background in film sales and distribution, as well as producing and writing web series and short films.